Best Semi Integrated Dishwashers
You have some space under the kitchen countertop and now you want to integrate a dishwasher into your kitchen? But please a more affordable one? Then a semi-integrated dishwasher could be just what you're looking for. Built-in dishwashers have become very popular because they disappear into the kitchen counter and don't spoil the overall look. For many people, the partially integrated version is the cheapest way to integrate the dishwasher.
What is a semi-integrated dishwasher and what are its special features?
In a partially integrated dishwasher, you can decorate the front with a kind of decorative sheet. This is not in the same shape / color as your kitchen, but stainless steel look, plain black and a few other standard shades are usually available. However, the control panel will still be visible.
So it's still quite possible to operate the dishwasher without having to open a door first. This is also the big difference to the fully integrated dishwasher. Here, in order to make adjustments, you have to open the door a little, because the control element is built into it. Fully integrated dishwashers, on the other hand, have the advantage of blending in even better with the look of the kitchen.
Top 10 Best Semi Integrated Dishwashers
You can load the surface
But: you can also remove it and put the device under a solid countertop. There is a recess at the bottom of the dishwasher, so you can push it all the way to the wall and have all the components under your countertop at the same height.
Who is a semi-integrated dishwasher for?
Those of you who are yet to buy a kitchen, gladly an offer or from discounters and decide afterwards to spend the money on a dishwasher after all, are well advised with a semi-integratable dishwasher. It is a slightly more elegant solution than the freestanding model and you always have the option of placing it separately as well.
What to consider when buying?
The dishwasher should be energy efficient, use as little water as possible and it should have water safety technology. There are different water protection systems. In the event of a malfunction, the kitchen will not be under water.
How many capacity/measureable place settings are usually offered?
You should choose the appropriate dishwasher size depending on the number of family members and space under the countertop.
The average person's meals per day include breakfast, lunch, dinner and coffee – usually at least 1 place setting.
The 45 cm wide narrow dishwasher can hold 9 to 10 loads of dishes.
The 60 cm wide models have an average capacity of 12 to 14 place settings.
What width, depth and height is usually offered?
In stores, you can usually find the narrow 45 cm wide version and the standard 60 cm wide size.
Best Semi Integrated Dishwashers in UK
NEFF S145ITS04G, Semi-integrated dishwasher
2 new from £559.00

as of November 28, 2023 5:25 pm
Features
| | |
| --- | --- |
| Part Number | S145ITS04G |
| Model | S145ITS04G |
Zanussi ZDSN653X2 Semi Integrated Standard Dishwasher
2 new from £545.00

as of November 28, 2023 5:25 pm
Hotpoint HBC 2B19 UK N Integrated Standard Dishwasher
4 new from £329.00

as of November 28, 2023 5:25 pm
Features
30-minute rapid cycle that's perfect for lighter loads or when you're in a rush.
13 Place settings
12 L
5 PROGRAMMES
Cookology CSID601SS Semi Integrated Dishwasher
3 new from £279.99

as of November 28, 2023 5:25 pm
Features
Semi-Integrated Dishwasher
7 Programme Settings Including Eco, Glass & Rapid
Extra Drying Or Half-Load Options
2 Basket Racks
Miele G7200SCICLST
as of November 30, 2023 4:09 pm
G7200SCICLST 14 Place Semi-Intergrated Dishwasher with AutoDos
Hotpoint HBC2B19UKN
as of November 30, 2023 4:09 pm
HBC2B19UKN Semi-Integrated 13 Place Setting Dishwasher
Zanussi ZDSN653X2
as of November 30, 2023 4:09 pm
ZDSN653X2 Semi-Integrated Dishwasher 13 Place Settings
Indesit DBE2B19UK
as of November 30, 2023 4:09 pm
DBE2B19UK 14 Place Setting Semi Integrated Dishwasher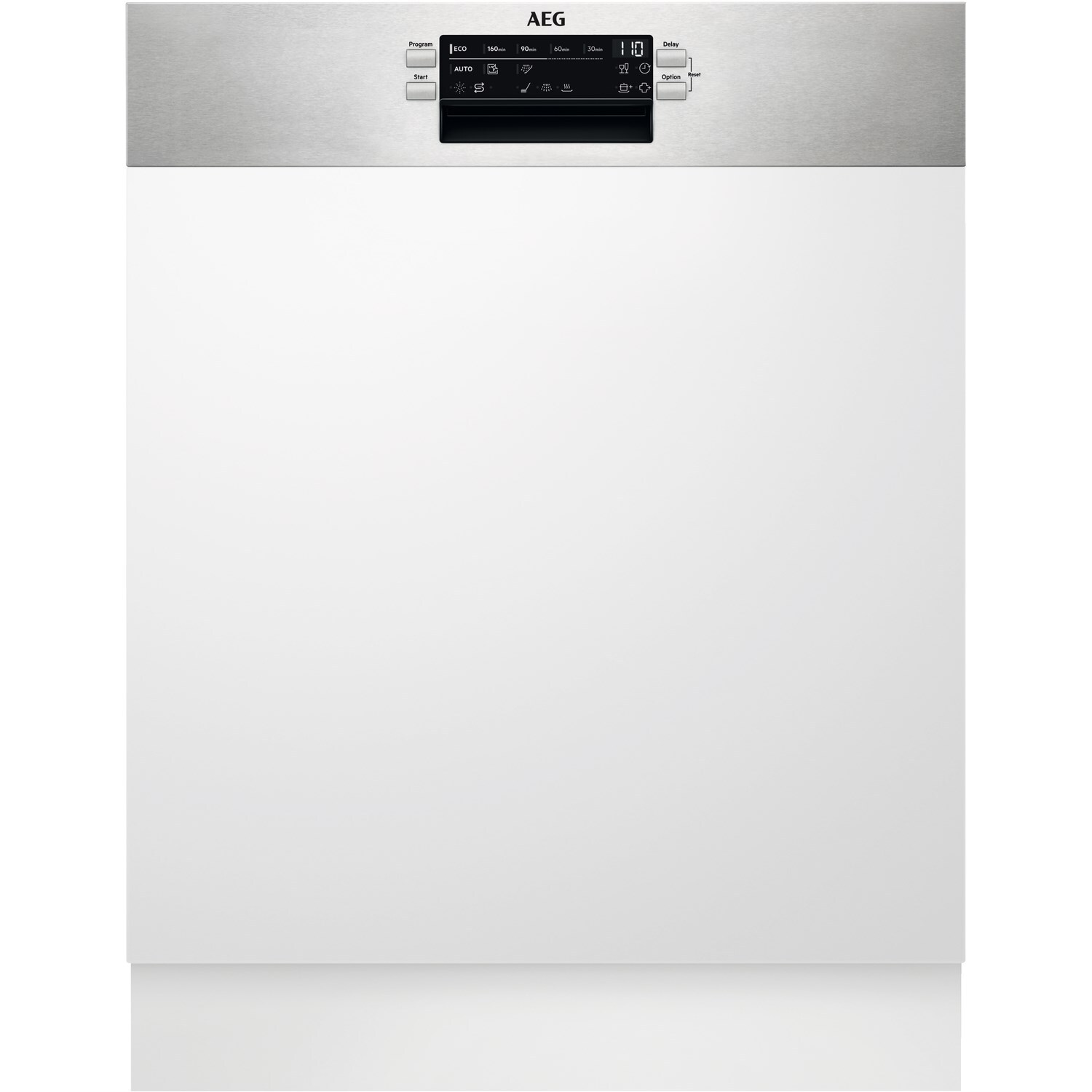 AEG 6000 Series 13 Place Settings Semi Integrated Dishwasher
as of November 27, 2023 9:42 am
AirDry open-door drying opens the door at the end of the washing cycle to allow air to circulate and give you excellent drying results. The upper basket in this dishwasher has soft rubber spikes to support and protect glasses.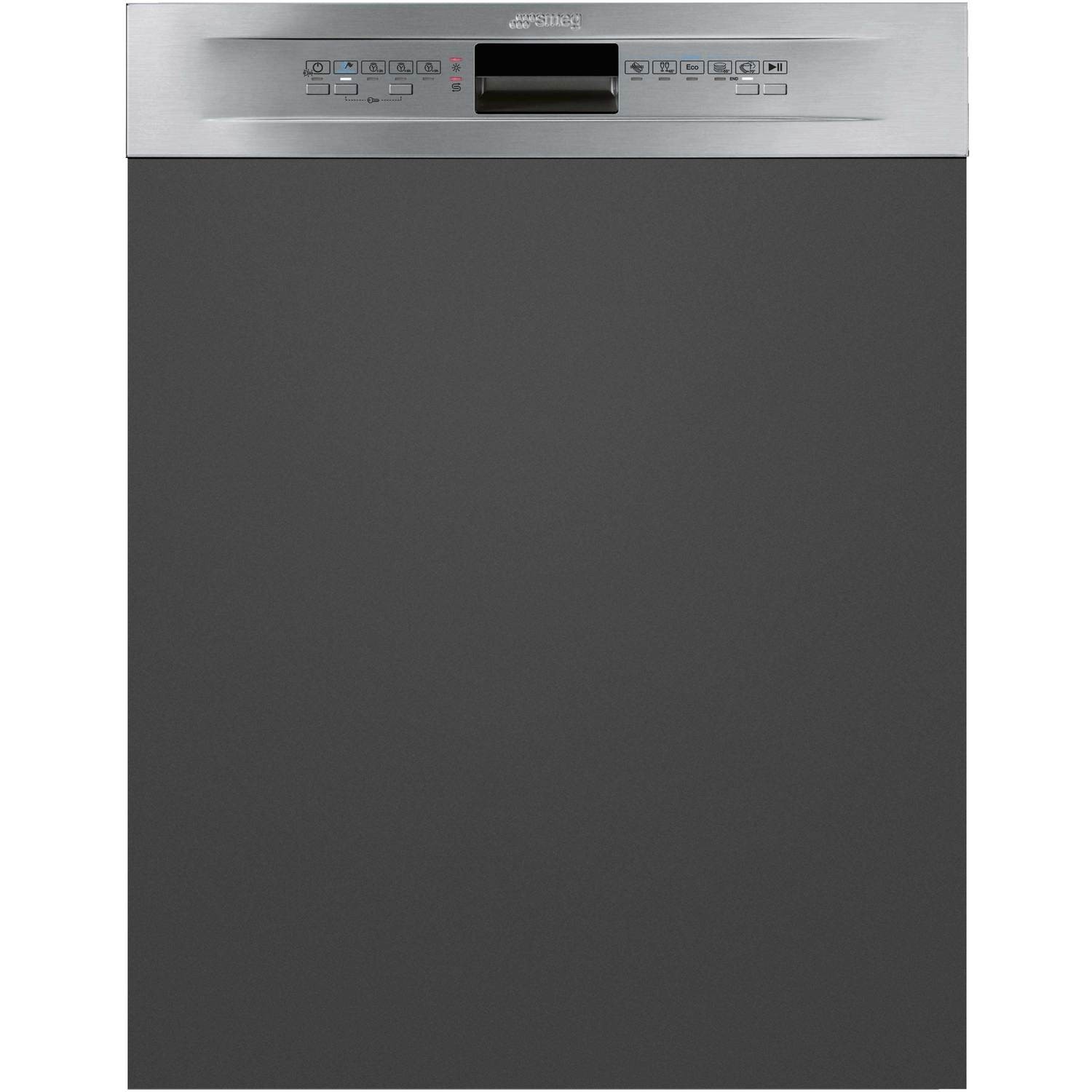 Smeg 13 Place Settings Semi Integrated Dishwasher
as of November 27, 2023 9:42 am
Duration of the stand by on mode: 5 min. Quality Products. Orbital wash system. 6 temperatures: (38ͦC, 45ͦC, 50ͦC, 55ͦC, 65ͦC, 70ͦC). Key Features. This does not include viruses, malware or software defects caused by installation errors.
FAQ
What are the special features of the latest models?
Here are some examples that you can find in these models:
– Intensive cleaning – keyword casserole dishes
– Hygiene program even manages flu germs
– Quick programs – some of them allow you to turn off the drying process. So you have really fast your clean dishes at hand.
– Automatic programs – some allow you to set the time when the machine should start.
– Mix programs specifically for certain contents. For example, beer glasses, pots or plastic.
– Dosing assistant for cleaning agents
– Control via app – in some cases, the machine can be controlled via WLAN and app.
Which brands are good in this segment?
All well-known manufacturers are recommended. Beko, Privileg and Exquisit also make a good impression, along with Miele, Bosch and AEG. Private labels, such as those offered at discounters, perhaps together with a kitchen, should be checked for your quality in detail. Look there again exactly. Mostly, however, it is only well-known manufacturers who sell their appliances under an unknown name.
In what price segment is this type of dishwasher?
It starts at a realistic £300. It goes up to about £2,500, where you can expect 10 washing programs and app control. Offers in discounters are rather rare and usually not particularly good in terms of quality. You can find inexpensive dishwasher models mainly on the Internet, and top products mainly at specialist retailers, who should also offer very good advice.